Antonio De Luca's Biosketch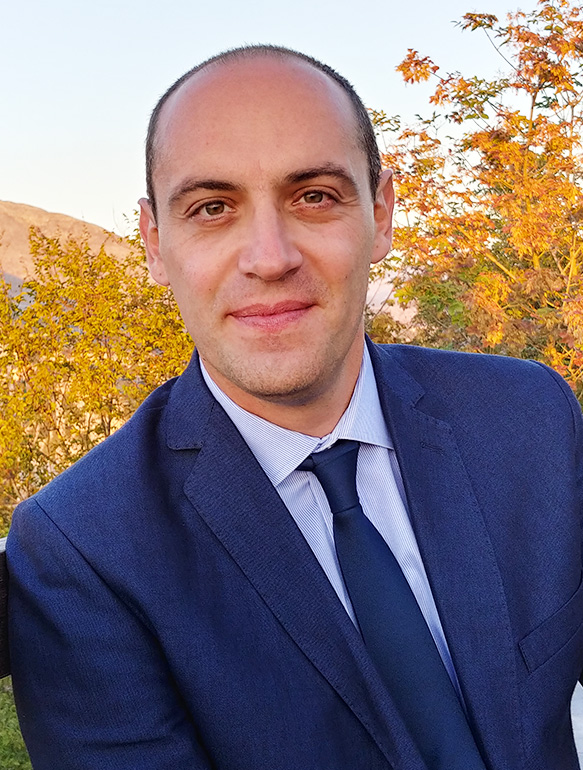 Antonio De Luca
obtained his M.Sc in Physics from the University of Calabria (UNICAL) in 1999. In the same year he received a Post-graduate scholarship from INFM (National Institute for the Physics of Matter) on the field of "Realization of a software to control the laser pulse length". In 2005 he obtained his Ph.D in Physics with a dissertation on "Nonlinear Optical Propagation in Liquid Crystals: Spatial Solitons and Organic Micro-Lasers". In the same period he obtained a three years Post-Doctoral fellowship in UNICAL, that was stopped for a senior Post-Doctoral period at Case Western Reserve University (CASE), where he passed one year in the group of Prof. Charles Rosenblatt (2007-2008), working on liquid crystals interactions at the nanoscale. In 2009 he obtained a research fellowship at CNR-IPCF, as a
key-personnel
of a European Project titled "
METACHEM - Nanochemistry and self-assembly routes to metamaterials for visible light
". In 2010 he got a position as
Assistant Professor
at University of Calabria in Applied Physics. In 2012 and 2013 he spent a total one-year period at CASE University as
Senior Research Associate
, and in 2014 he obtained the actual position as
Associate Professor of Applied Physics
at UNICAL, Physics Department. He actually is also a member of CNR-NANOTEC Institute, working in the fields of
Hyperbolic Metamaterials
,
Exciton-Plasmon coupling and Nano-Photonics
. He has authored and co-authored more than 90 papers on international journals, 2 international patents and about 40 communications to scientific conferences. Moreover, he was the Principal Investigator of a National Project PRIN 2102 funded for three years, titled "
Gain-Plasmon Coupling in Metal-Dielectric Nanostructures: Loss Compensation towards Laser Action
" (2014 – 2017).
Vice-President
of the Association "
NanoPlasm
", that is responsible for organizing the International Conference titled with the same name. He chaired the three editions of the International Conference NanoPlasm – New Frontiers in plasmonics and Nano-Optics, held in Cetraro (CS) – Italy. During his career, he has supervised more than 10 Master thesis students, 2 Ph.D and 2 Post-Doc fellows.